24 Jun

Tahiti – Bora Bora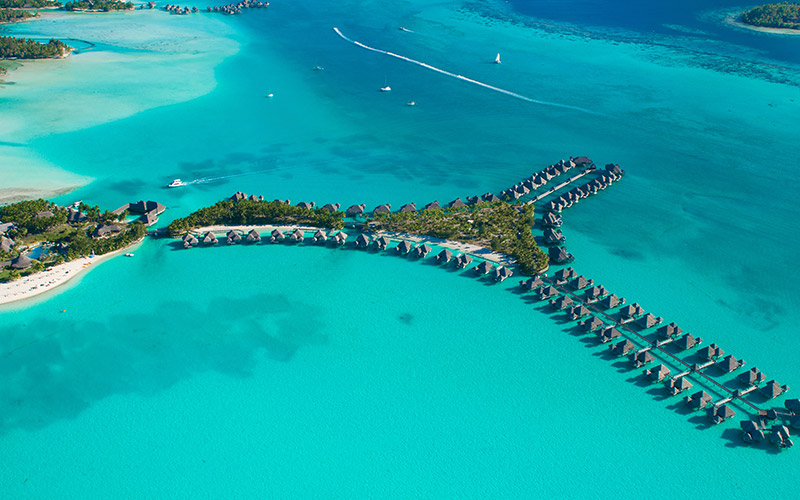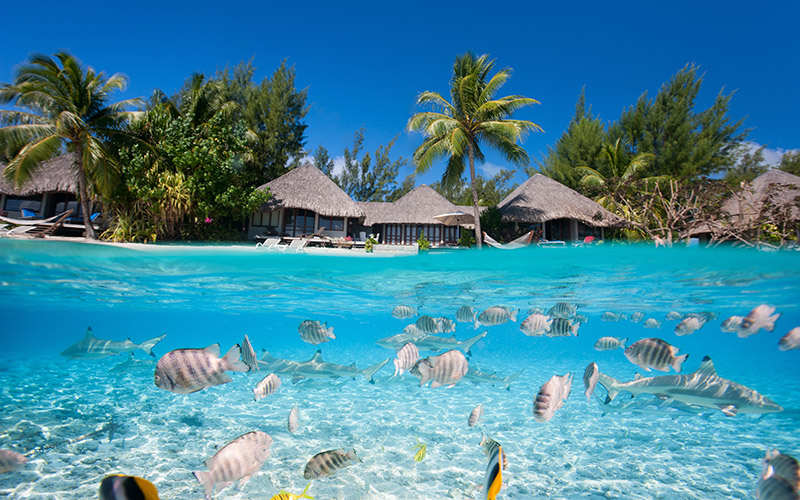 Word famous for its Overwater Bungalows, white sandy beaches and blue lagoons that stretch as far as the eye can see… Tahiti has been the most popular destination for couples, honeymooners and lovers for decades!
Tahiti and her islands (known as just Tahiti) are located in the South Pacific Ocean (French Polynesia). It consists of 118 islands spread over 5 archipelagos. Each archipelago is very unique and each one has its own character and charm. Society, Austral, Gambier and Marquesas archipelagos are known as high islands (each island has an inactive volcano), where Tuamotu Archipelagoare known as low islands.
The most popular archipelago is Society archipelago which includes islands of Tahiti, Moorea and Bora Bora.
Tahiti is the largest Polynesian island, with Papeete being its capital. The only international airport of Tahiti is also located in Papeete.
Moorea, the magical island, is 17km away from its sister island of Tahiti. Moorea is only one island, where the resorts are scattered around the edge of it. Apart from water activities (such as ray feeding, snorkelling, jet skiing, dolphin experience), there are loads of land activities as well to do on Moorea, such as quad biking, visits to Polynesian cultural shows/dinners, 4WD safaris, hiking, horse riding etc.
Bora Bora, the romantic island, is only a short flight away from Tahiti (55 minutes). Bora Bora has undoubtedly one of the most beautiful lagoons in the world, where majority of the resorts have been built on the small 'motus' (islands) in this same lagoon. Views from overwater bungalows are spectacular, all around is pristine water and each bungalow offers privacy to each and every guest.
Do not miss out on a Canoe breakfast on at least one morning! There is no better way to feel spoiled and pampered than having your breakfast delivered to your own Overwater Bungalow by canoe! Pure heaven!
Tahiti enjoys a tropical climate, with relatively constant air temperatures of 27C and lagoon temperature of 25C throughout the year. To make you fall in love with Tahiti even more, the islands get around 3000 hours of sunshine each year! Dry season (also known as winter) is between April and October. Humid season (also known as rainy season)isfrom November to March.
Discover why Tahiti has drawn romantics from all over the world for centuries. Located just over 8 hour flight away from East Coast of Australia (via Auckland), it is a lot closer than you think. Get ready to be seduced…
Paradise has an address – it is called Tahiti!