23 Jun

Fiji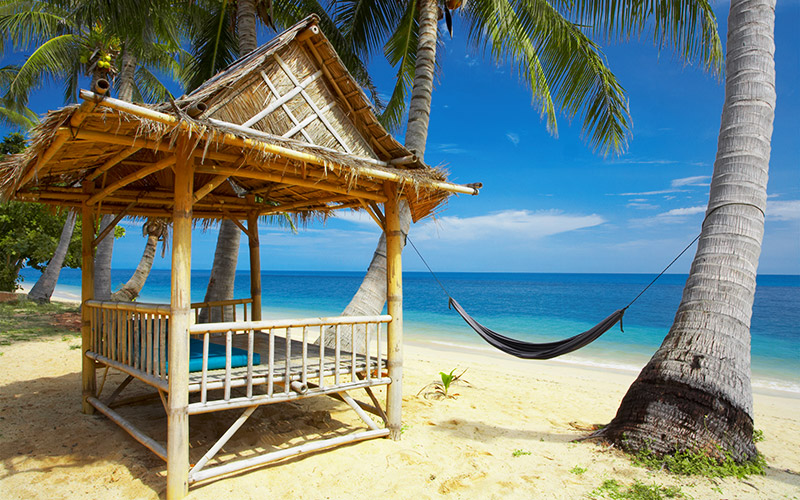 Fiji is the ultimate island paradise, located in the Pacific Ocean, with only a 4 hour flight from East Coast of Australia. The Fijian people are known for being some of the friendliest in the world! And we're certainly not complaining about extremely polite and welcoming people. Add to that sublime tropical weather, white sandy beaches and palm trees galore and you've got yourself a pretty idyllic holiday destination.
Fiji has over 300 islands. Some of these are inhabited, but majority is habited. Located in the South Pacific Ocean, Fiji islands represent a tropical island paradise. White sandy beaches, swaying coconut trees, soothing oceans and a range of things to do and see is what appeals to all travellers and honeymooners in particular.
Stick to the main island of Viti Levu for resort-style accommodation and easy transportation from the airport, or venture a little further afar to one of the many more rustic islands accessible by boat.
Fiji is humid and hot, which is perfect for sunbathing, snorkelling, jet skiing and all those other favourite holiday activities. To steer clear of the rainy season, go sometime between April and October.
On the islands of Fiji you can relax and do nothing, or you can have an action packed honeymoon. From land activities such to quad bike rides, traditional craft lessons to vast water activities, including scuba diving, diving, surfing, white-water rafting to name a few.
Islands of Fiji will allow you to pamper yourself, be romantic, be active, meet with the locals, and feel the adrenalin. Fiji is a hotspot for dreamers, adventurers, fun seekers, lovers, divers, naturalists and anyone else who is looking for their very own tropical experience of a lifetime.
There is something for everyone, so you can do everything or nothing at all. The choice is yours!